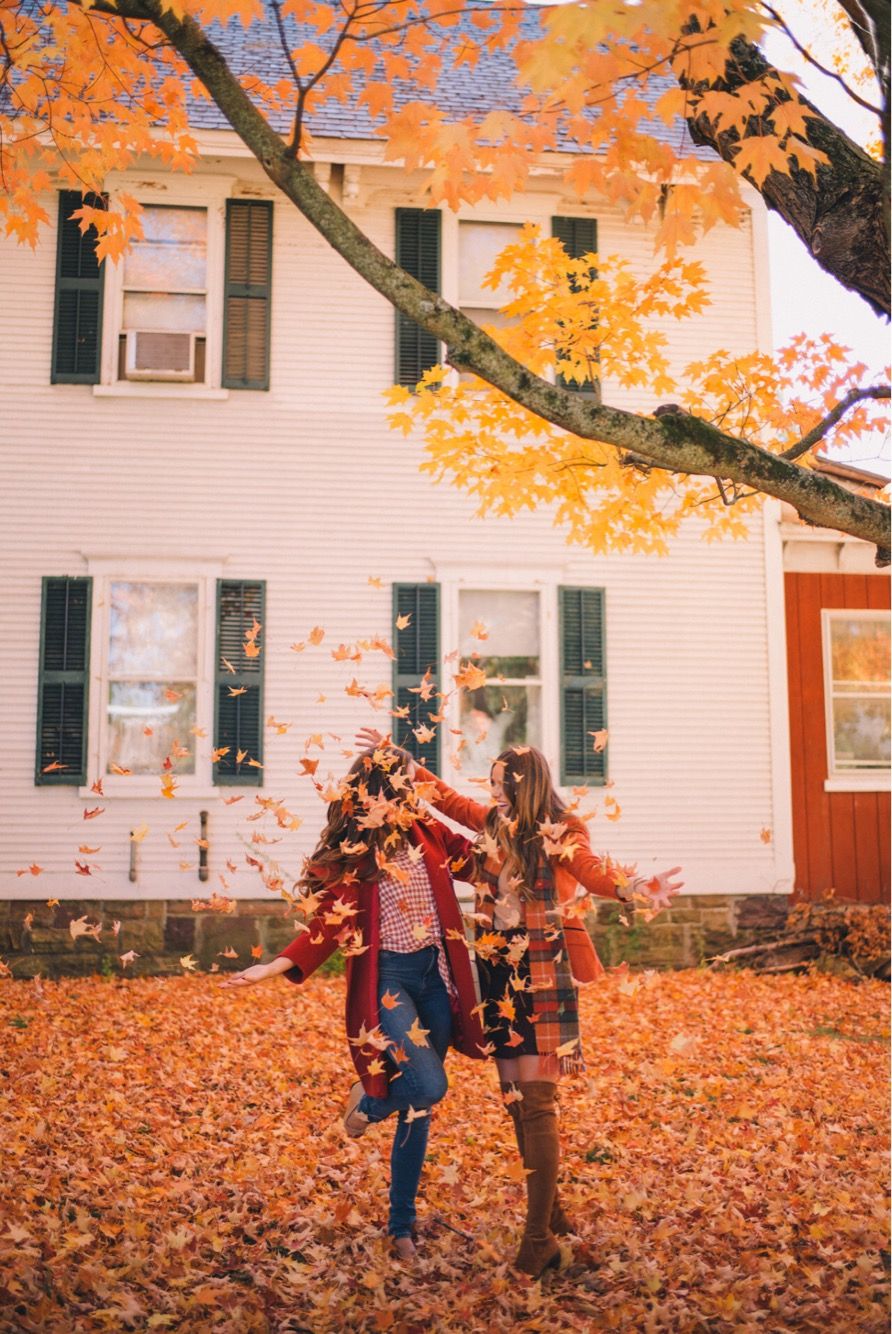 As the summer season fades into fall and long sunny days wane into short chilly nights, it's time to take several safety measures and apply them to your home. The changing weather poses risks for your health and home so it's important to be aware of the shifting season and its impact on your surroundings.
Don't let the changing weather dampen your enjoyment of the season. Here are some important safety tips for a fun and safe fall.
De-clutter the Gutters
Clean your gutters by removing all debris and leaves. Before burning leaves, check your city's regulations, as it may be illegal where you live.  If you burn them, do so away from the house and use proper containers.
Trim the Trees
As plants begin to die in the cold weather, make sure you call a landscaping service to remove any dead branches or decaying limbs on the trees of your property. When weighed down by ice and snow, or blowing in the wind, they can become hazardous and fall on your house or vehicle.
Fall is a time for fun and family. Put these tips into practice today to ensure a safe fall and 
winter season
.
Fall Health and Wellness Tips
From illnesses to injuries, there are several climate changes that happen in the fall that might have a direct impact on your health and wellness. Take some precautions to protect yourself!
Fight the Flu
Wash your hands regularly
Avoid close contact with sick people
Wear appropriate clothes outdoors (coats, jackets, scarves, gloves, etc.)
Even though you can possibly get sick after getting a flu shot, a yearly vaccine can provide protection against complications from the flu.
If you do find yourself sick with the flu this fall season, make sure you talk to your doctor about steps you should take in order to get well soon.
Watch Your Back
One of the most beautiful occurrences of the fall season is when the leaves start to turn color then gracefully fall upon lawns or get suddenly swept up on an autumn breeze. A less poetic reality of fall is the fact that someone has to rake those leaves.
Stretch: Make sure your muscles are ready for a workout
Stand up straight: Pull from your arms and legs
Relax: Rake for intervals of 10 – 15 minutes at a time, taking breaks in between
If you opt for a leaf blower over a rake, make sure you are properly dressed in clothing that covers your skin, like a flannel shirt and jeans. Wear appropriate eye protection and work shoes as well, protecting any sensitive parts of your body to prevent injury.
Protect Your Pets
Keep rodenticides (rat poisons) out of reach
In more rural areas, watch out for dangerous wildlife
Keep apple stems, leaves or seeds away from your pet, as ingestion could cause health problems
Watch out for poisonous mushrooms
Fall Driving Safety Tips
A combination of fewer hours of daylight with unpredictable weather can result in unsafe driving conditions in the fall. This can result in difficulty seeing and maneuvering on the roads.
Slippery When Wet
Rain: Water can pool on top of dust and oil, making the pavement slippery
Leaves: They can litter the roads, making it slippery and obscuring vision of traffic lines, other pavement markings and even potholes
Frost: Temperatures can drop dramatically in the night, making ice spots on areas of the road, such as bridges, overpasses and shaded areas
Fog: It can limit your visibility when driving
There are multiple ways to stay safe on the roads this fall, and they all boil down to watching your speed, especially in areas with rain, frost or leaves, and paying attention to the road and your surroundings.
Don't Veer for Deer
In Michigan we have a saying – "Don't veer for deer." Meaning, don't swerve if a deer runs in front of your vehicle! You could lose control of the car quickly, especially if you are on a curve or narrow road with little to no shoulder. Instead, brake firmly with both hands on the wheel to come to a controlled stop.
Soak Up the Sun
Believe it or not, fall is a bad time for sun glare on the roads. Sun glare is dangerous because it can impact your sight for a few seconds after exposure, obscuring any vision of pedestrians, oncoming traffic and even the car in front of you.
Class Is Back in Session
Fall is back-to-school season, bringing with it back-to-school traffic in the early mornings and late afternoons. This also signals an increase of school buses and cars on the road. Not to mention, pedestrian traffic at crosswalks as kids and parents walk to and from the school and their bus stop.
Tips for Fall Home Maintenance
From cluttered gutters to fire hazards, protect your home this fall by making sure your it's ready to combat the changing weather and potential dangers.
Check All Safety Devices
In order to ensure safety inside your home, take a moment and check all of your safety devices, making sure the batteries are charged and that they work properly. For example, test all your smoke alarms inside your home. Make sure the batteries are working properly and are fully charged. In addition, make sure to replace used and expired fire extinguishers.
Fire Up the Furnace
Turn your heater on before the temperatures really plummet so you can ensure it works. Contact a technician to inspect that it's operating properly if you suspect it needs servicing. Keep all flammable materials away from your furnace. This includes clothing, paint products, toxic materials, cardboard and more.
Inspect the Insulation
When your home allows in cold drafts, it forces your furnace to work harder in order to heat your house, resulting in higher energy bills. Keep the cold air out by improving the insulation in your attic and walls.
Give the Heater Some Space
Make sure you read the instructions to see if your space heater requires venting, and if it does, make sure it's vented to the outdoors. A good rule of thumb is to keep your space heater away from clothing, bedding, drapery and furniture. Remember to shut them off if you leave the house and don't leave them unattended if you have children or pets. More importantly, don't use your space heater as a dryer for hats, gloves and other articles of clothing, as they can catch fire.
Fire Safety